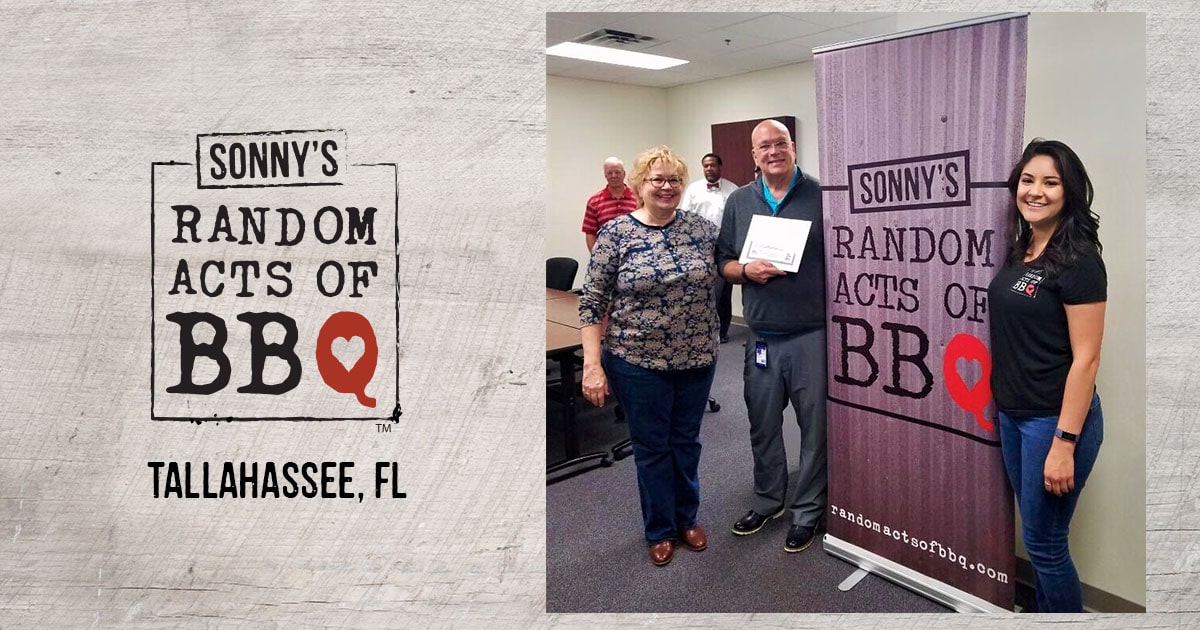 Sonny's BBQ of Tallahassee Recognizes Robert Tricquet
Last month, the Sonny's BBQ of Tallahassee, FL (Dick Wilson Blvd) surprised Robert "Buddy" Tricquet with a Random Acts of BBQ for his dedication to keeping the Leon County School District and community safe.
Robert Tricquet has worked with the Leon County Sheriff's Department and Leon County Schools for over 30 years. Throughout his career, he's been of great help at the schools – mentoring students and watching over student athletes at sporting events. He's always there when teachers, students, or staff need his help.
Additionally, he was a part of the launch of a Student Adventure Camp, which benefits underprivileged youth and helps kids bond with officers over important lessons. Robert currently works in the Safety and Security Department.
It was an honor to recognize Robert for the positive impact he's made in the Leon County community.
If you know of someone that goes the extra mile in their community, submit a nomination here for a chance to be considered for a little surprise BBQ recognition. Our Random Acts of BBQ initiative is ongoing, and we welcome all to share their stories of putting others first as we continue to spread the spirit of BBQ in our communities.