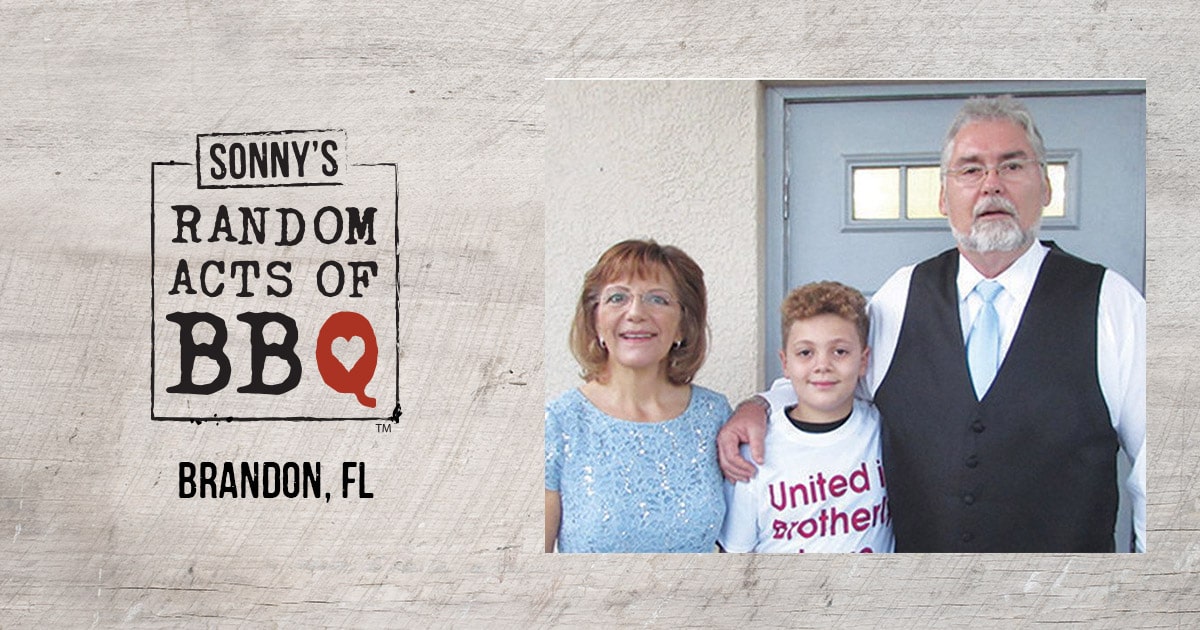 Sonny's BBQ of Brandon Recognizes Robert Blair
Random Acts of BBQ is our way of recognizing those who make a difference. Those nominated are the special individuals who selflessly give their time, talents and effort to the community. This May, Sonny's BBQ of Brandon, FL hosted its quarterly Random Acts of BBQ Banquet at TPepin's Hospitality Centre in Tampa.
A night to remember. A banquet was held to thank individuals or organizations that stand out in the community by doing acts of kindness for their fellow man.
Praise for Bob. Robert (Bob) Blair was recognized as in individual who stands out in the Brandon community. Blair is good-hearted, and truly goes above and beyond in his work with the homeless.
An inspiration. "I was once homeless myself for almost a year," Blair said. "I had a job paying minimum wage and I owned my car, which I was living out of at the time." It was when a co-worker of Blair's found out about his situation and offered him some help.
The proof is in the pudding. A random act of kindness can go a long way. Blair and his wife, with the help of others, started the Bags of Brotherly Love which distributes bags of clothing and hygiene items to the homeless in the community once a month.
For the full story, or if you'd even like to learn how you can make a donation to the Bags of Brotherly Love, click right here. Then, head on over here to nominate an individual that stands out in your community.